thanks bryan14c for showing me this thread. i have white bitfenix phenom itx case which I really love because of its clean, elegant, minimalistic design. But it has its downside like the absence of ventilation holes for the gpu on the side panel & unable to maximize air intake in front because of the "too small" holes on the sides of the front panel. I really dont like the idea of drilling holes on the side panel so I guess I would just install 2x120mm fans on top as intake to hopefully cool down my gpu.
anyway, here's my phenom. it has no gpu yet as I still cant decide whether to buy hd 7950 or evga gtx760 superclocked. this rig is non OC thus stock cooler is used but planning to replace it with an aftermarket one.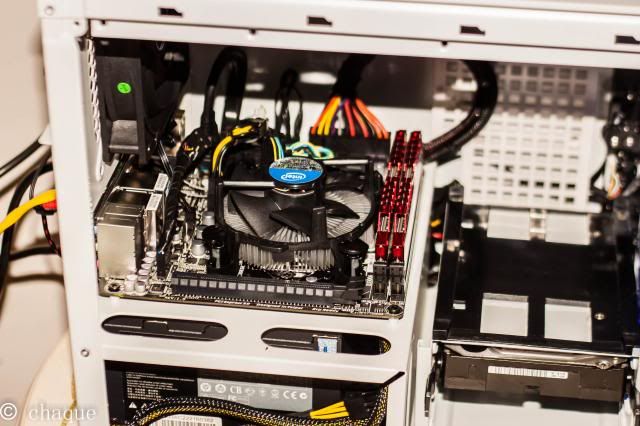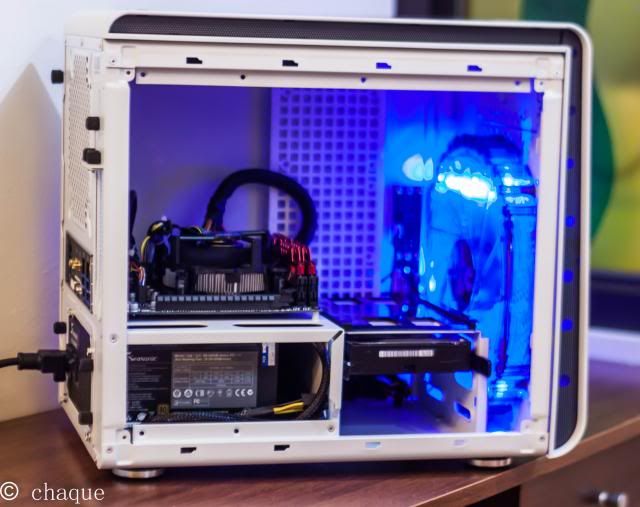 i thought cable management would be a pain in this case but I'm so happy it wasn't.
-- edited by chaque on Oct 27 2013, 01:17 PM