Going back to RC Helis...
@Hajile
Any idea how RoadRats Heli boards are wired? I have one of those roadrats helis lying around. After a bad crash, the owner gave it to me to tinker with. He took off and threw away both side LEDs (ripping off the wires in the process). One of them, I think, had the power switch. The wires for the power switch are still intact (Red, Black, Orange). I don't know how to turn it on with just the wires and what wires are missing that prevent it from getting started and flying again.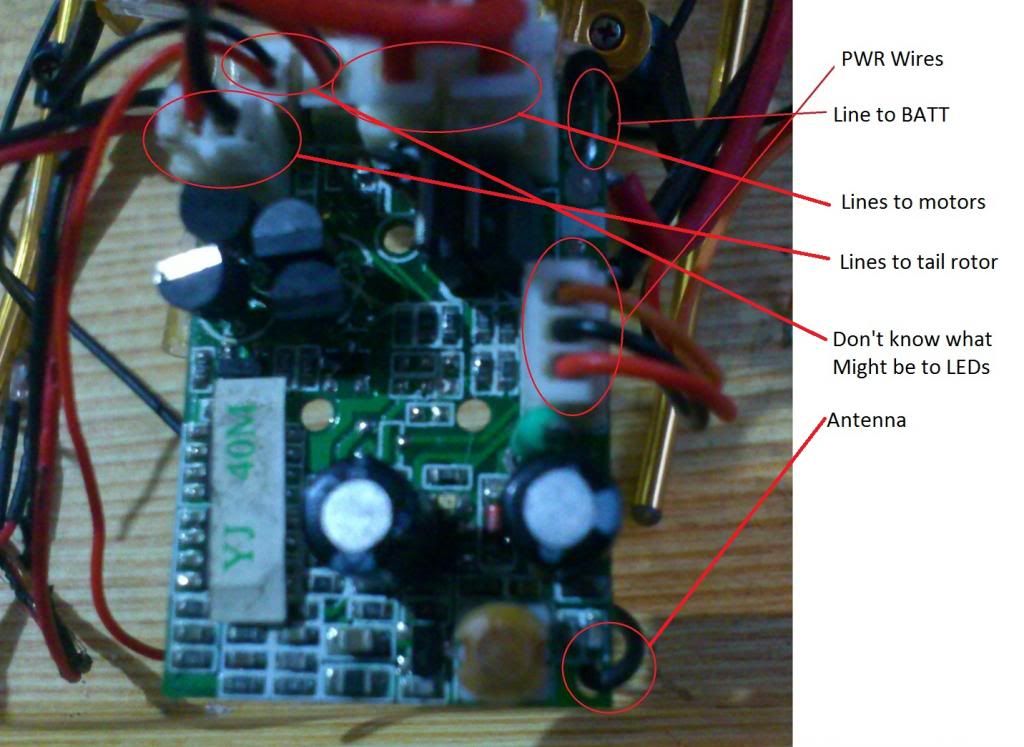 I think the "plugs" are all there though some of them have wires going nowhere (disconnected, baka LEDs).
Can you help me out?